It's that time of the year when we celebrate the annual Merrie Monarch hula festival, high school/college graduations and prepare for the summer beach cruises and family camping trips! So, get prepared for party prep and outdoor fun with sweet deals from Big Island HPM Stores!
SAVE on E-Z Up shelter pop-up tents, select coolers, picnic tables, tarps for canopy tents and more! Also, remember Mother's Day is right around the corner and we've got a few exciting gifts for our super moms too. Deals are good from April 11 to April 23, 2017.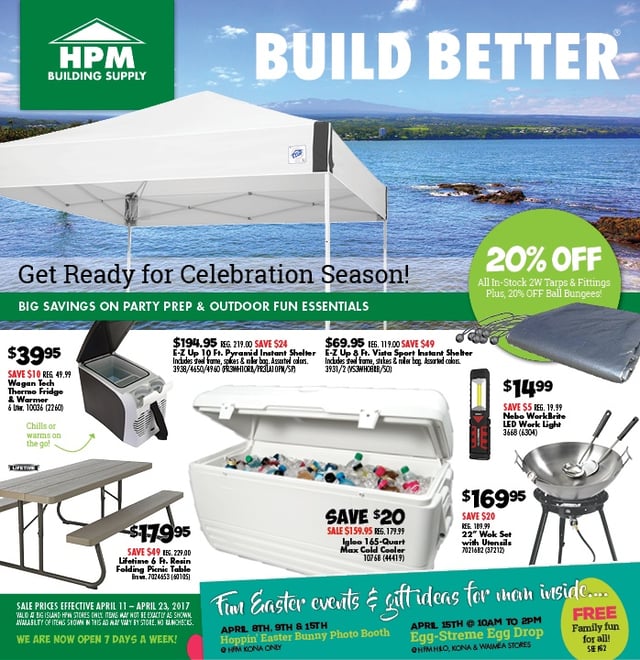 Valid at Big Island HPM stores only. Items may not be exactly as shown. Availability of items shown in this ad may vary by store. No rainchecks.