Happy 96th birthday to us! Come down to our Big Island HPM stores to celebrate with awesome deals on products!
PLUS join us this Saturday, August 12th, as we'll have our Summer Truck Giveaway drawing at 1:00pm. The party starts at 11:00am with live music from local artists and FREE Bradda Pops (while supplies last), giveaways to the first 500 people and prizes!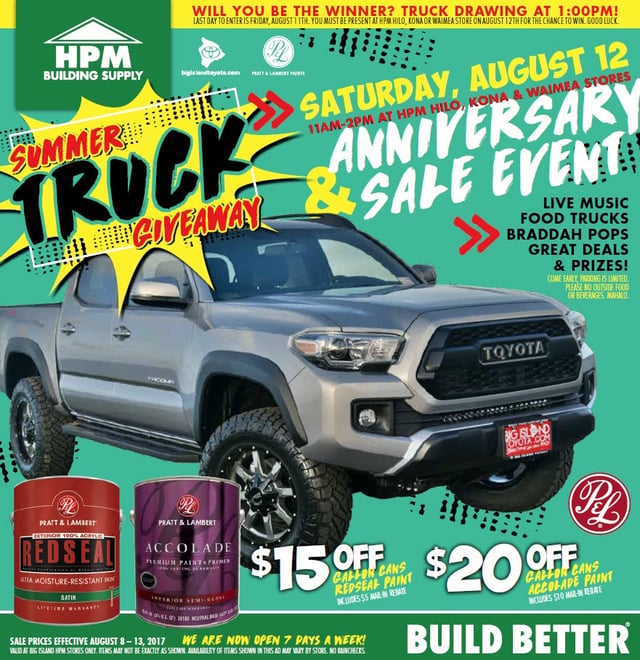 Valid at Big Island HPM stores only. Items may not be exactly as shown. Availability of items shown in this ad may vary by store. No rainchecks.