Looking for a simple DIY project? With this 2x4 Basics AnySize Chair, you can build a bench with only a powered screwdriver and a saw. It's as simple as that. This product is available at our HPM retail locations.

Stop by and pickup this product to get started.

Check out the video and building steps below for a how-to guide to build this fun product.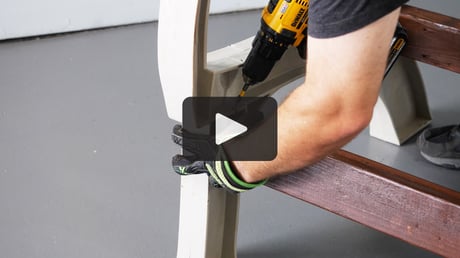 Tools & Items Needed For This Project:
AnySize 2×4 Basics kit from HPM
2×4 lumber
Galvanized exterior grade screws (the box comes with screws, but we recommend upgrading to exterior screws for longevity)
Saw
Drill
Paint/Stain (optional)

Step 1 – Cut And Stain Your Wood To length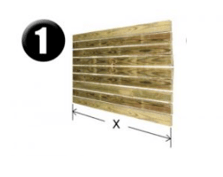 With the AnySize Chair from 2×4 Basics at HPM, the length of your bench is fully customizable. This great piece of furniture is as easy to assemble as can be. You will need (9) pieces of 2×4 cut to the same length. You can decide on the length as long as they don't exceed 6 feet. For this example, we selected 5-foot pieces. Once the pieces are cut, stain or paint the pieces. To avoid a mess, be sure the pieces are completely dry before assembly.
Step 2 – Assemble The Base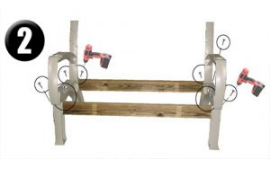 Take (2) of the pieces and attach to the base of the AnySize Chair. Use the drill and galvanized outdoor screws to fasten the 2×4's to the base.
Step 3 – Attach The Back Of The AnySize Chair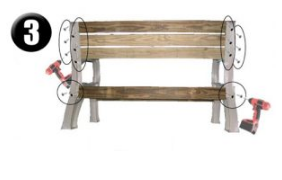 Using the drill and galvanized screws, attach (3) pieces in the slotted areas to the back of the chair.
Step 4 – Attach the Seat of the AnySize Chair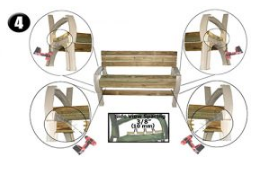 For the last step, use the remaining pieces of 2×4 and attach to the base of the AnySize Chair.
Congratulations, you are now ready to enjoy the summer with a new, easy-to-assemble AnySize Chair that looks great in your yard! Thanks to 2×4 Basics, completing your own DIY projects has never been easier!
Congratulations! You've just built yourself an AnySize Chair!
Subscribe now to receive more DIYs, including our other Simple DIY video showcasing how to build a shelf!