In Hawaii, the very real threat of storms and other natural disasters is part of island living—but small, proactive measures can make a big difference in the outcomes. We asked our hurricane preparedness pro to share some key steps residents can take to protect their homes, their families and their businesses.

Why is having a plan so critical in helping Hawaii residents get through hurricane events successfully?
As an island community, we're vulnerable to everything except blizzards. It's not just the hurricane that poses danger, but the possibility of storm surge, tsunamis and other residual effects. When people assume they're not at risk or that there's going to be resources from government after the storm, that can really add to the overall impact. The more that homeowners and business owners can do to be self-reliant going into an event, the smoother the recovery will be.


What should be the first step be in building a hurricane preparedness plan to keep your family safe?
Talk it out ahead of time and make sure everyone is on the same page. Designate a family member to serve as the point of contact during a storm, both to minimize the impact on the phone lines and to keep everyone in the know. This person will send out the meeting point or shelter details to family members and let relatives off-island know that you're safe. Decide whether you'll text or email each other in case phone service is compromised.




What hurricane readiness actions can business owners take to keep their staff and premises safe?
As we learned from Hurricane Katrina, where more than half of their first responders walked off the force to go take care of their families, businesses need to identify essential staff ahead of time—and backup staff—who will stay on-site to help ready the premises for a storm. Doing prep early on, like boarding up windows, puts you in a better position and could also reduce the risk of vandalism and theft. Decide what those trigger points are for things like securing equipment and releasing non-essential workers to take care of their families.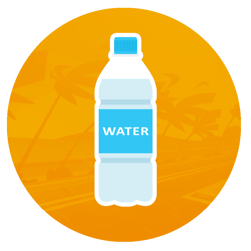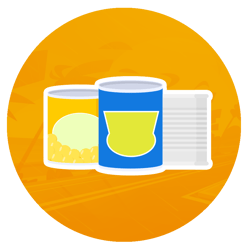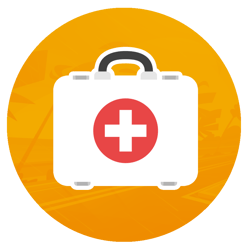 What are some key resources that families and businesses should keep on hand as part of their hurricane kit?
You'll want to have plenty of water, dried foods and canned goods—at least 7 to 10 days' worth—since the ports may be closed. Have all of your personal effects in order: documents such as insurance policies, a list of important contacts, first-aid supplies, extra medication and pet supplies. Pack provisions for cooking and preparing your food and make sure you have several battery-powered light sources.


What proactive steps can people take in the off-season to ensure their property is safeguarded against storms?
Our hurricane season is June through November, so in the off-season, you want to use that time wisely. If you have windows that you plan to board up, stock up on plywood and materials now. I've seen homeowners take it to the next level and number the wood panels so they know which one fits where, and pre-drill the holes to save time.
At HPM, some of our facilities store materials stacked in high arrangements, so we'll bring those down to ground level in anticipation of a wind event, and look at other vulnerabilities on our property. Especially for businesses that want to offer support during recovery, you can create an action plan to get operational quickly. Include details such as alternative power sources and how you'll process sales transactions manually to provide goods to customers in case of an outage.


Should we go to a shelter?
Many homes built in the past twenty years provide the same or better level of protection to ride out the storm. When deciding to go to a shelter, consider the limited space and resources at those facilities that will need to be shared. If a friend or neighbor has a home that is built more soundly than yours, consider waiting it out with them instead. If you live in Hilo and the system is coming in from the east, you may want to go stay with family in Kona. When the bad weather starts, pick the room that's most protected. An ideal option is a smaller space such as a bathroom, especially one with few or no windows located at a stable center point of the home.

What are some websites residents can visit to get additional hurricane preparation advice?
Social media may provide erroneous information, so we tell people to check county or state emergency management websites first for up-to-date details on storm activity, closures and evacuations. Federal and nonprofit sites like Redcross.org and Ready.gov have a lot of good advice for things you can do ahead of time to strengthen your home.


How can neighbors work together in advance of dangerous weather to keep the community safe?
At HPM, a lot of our community projects lately are geared towards helping everyone see the extreme value of neighbors helping neighbors. Whether you live in town or in the country, take the time to go and meet the folks in your neighborhood. Then you can identify people who may need your help, such as elderly or special-needs individuals, as well as those who might be able to assist you in the event of a natural disaster.


Checkout our Hurricane Essentials Checklist for a handy list of necessary items
to keep your 'ohana safe and your home protected.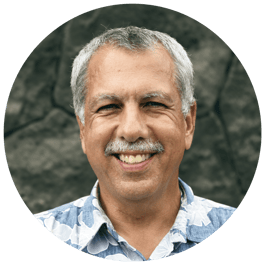 About the Author
Darryl Oliveira
Safety and Internal Control manager
Darryl Oliveira came on board HPM Building Supply as Safety and Internal Control manager in October of 2017. He has more than 30 years of experience in public safety and disaster management, assisting local communities prepare and recover from floods, hurricanes, tsunamis, earthquakes and other challenges. His role has expanded from building HPM's safety program to fleet maintenance and risk management, overseeing equipment and repair, and spearheading community affordable housing projects. After the Kilauea eruption in 2018, Oliveira led efforts to house displaced families through the manufacture and installation of 20 HPM micro-shelters in Pahoa.